People's Climate March surrounds the White House
On the 29th of April, the huge People's Climate March succeded in putting a ring of protesters all the way around the White House. At 15th st, part of the march went North and around the White House before going back down 17th st to the Monument grounds. Another part went south directly to Constitution Ave, thus closing the ring around the White House. One report credited the march with exceeding Trump's inaugural spectator turnout.
Well after the main march, "Flood Trump Hotel" marched on Trump Hotel with drums booming for a series of "pulse charges" at the barricades.
Trump ended up spending his 100th day of his term of office out of town at a rally of his supporters, skipping the White House Correspondent's dinner and avoiding the White House entirely as protesters surrounded it.

Video showing quick highlights of main march followed by the pulse charge sequence at Trump Hotel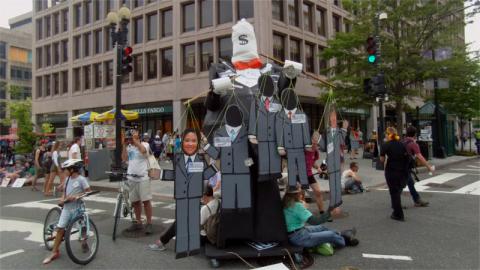 A representation of the empty commissioners seats that have denied FERC a quorum to approve pipelines, N and W of the White House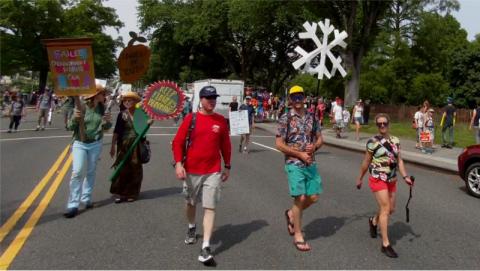 Throwing the "snowflake" term back at the alt-right in the leg of the march that passed N and W of the White House