Draq Queen Story Hour in Kensington, MD defended from fash and Jesus freaks, Chicago and Boston not so lucky
On the 23ed of July, a determined community response blocked fascists and "Jesus freaks" from disrupting a family-friendly Draq Queen Story Hour at Kensington library. The fash were kept off the floor where the event was being held, and it went on without trouble. Other cities were not so lucky.
In Boston, Proud Boys barged into a Drag Queen Story Hour, and in Chicago one had to be cancelled after presumed right-wing terrorists trashed the venue the night before. The attackers in Boston shouted "NSC-131" which is a neo-Nazi group containing several members who have been arrested for child pornography.
Another successful community defense of a Drag Queen Story Hour was reported in Montana. The fact that fascists have been able to hit so many targets, and have built up this sort of strengh just 30 days after the Dobbs decision points to a very dangerous acceleration of political instability in the US. Political violence is escalating many times faster than it did in 2020-and that year the US was reported to have the fastest growth of political violence on the entire planet.
WARNING: hate graffiti in photo #3 from Chicago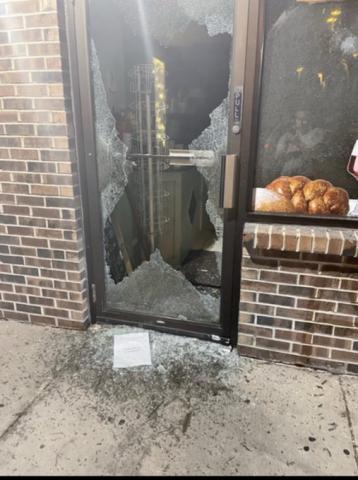 Broken door at Uprising Cafe and Bakery in Lake In The Hills, Chicago.

(photo by venue owner via CBS)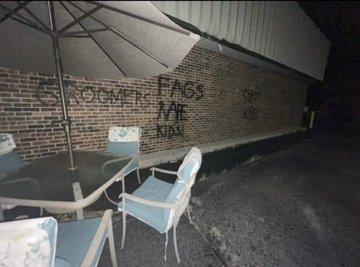 Hate graffiti scrawled on Uprising Cafe and Bakery in Lake In The Hills, Chicago.

(photo by venue owner via CBS)